Dr. Caleb Braddock, DC and his wife, Amy, opened Braddock Chiropractic in October of 2005 with the mission of providing an exceptional chiropractic experience to as many people as possible!
Our focus remains the same; to help as many families as possible live happier, healthier lives through chiropractic care, nutrition and a healthier lifestyle.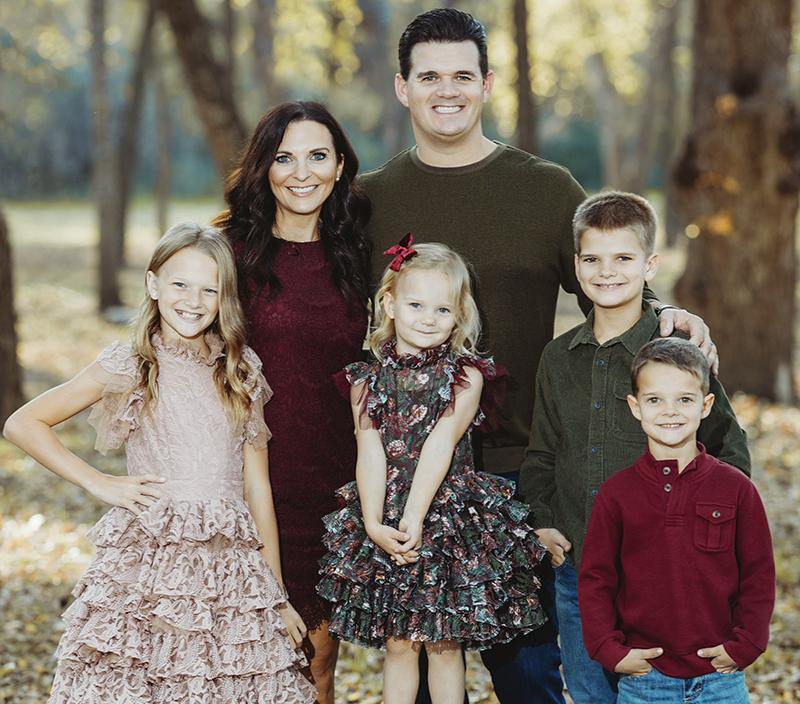 Since that time Dr. Braddock has helped more than 5000 patients live a happier, healthier life without drugs or surgery. How does this happen you ask? Dr. Braddock takes first class care of each and every patient and the staff bends over backwards to ensure each and every patient is their number one priority. Dr. Braddock does a thorough health history, chiropractic examination, precise, structural X-rays, and a personalized report of findings to determine EXACTLY what is going on and whether it is a chiropractic issue. From there, if Dr. Braddock accepts your case he lays out a comprehensive plan to work WITH you and help each patient achieve maximum results and reach their God-given health potential. Dr. Braddock believes that each and every human body was made by God with the ability to heal and regulated itself when free from interference. He also believes that when given the opportunity it deserves, the body can do amazing things!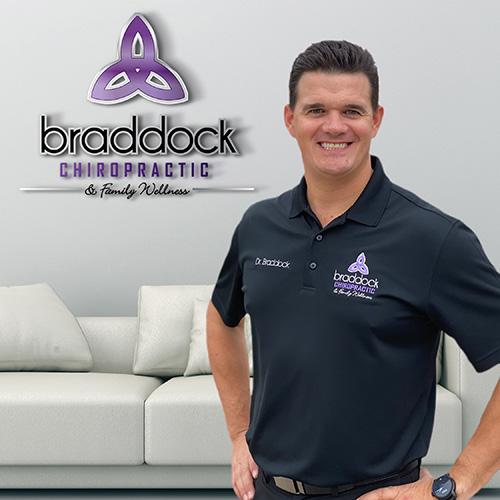 Meet Dr. Caleb Braddock, DC

Dr. Braddock is a graduate of the prestigious Parker College of Chiropractic in Dallas, TX and served as the student body president. Dr. Braddock is trained in more than 9 different chiropractic techniques and has the honor of taking care of day old infants, competitive athletes, and everyone in between. Dr. Braddock utilizes the arthrostim and vibrocussor instruments as well as manual and table assisted adjusting. He ensures that adjustments are tailored to each patient's personal preference and treatment needs. Dr. Braddock consults and speaks with other chiropractors nationwide in efforts to get chiropractic to everyone possible. Dr. Braddock is also the co-founder of Genesis Back & Neck helping patients who are dealing with bulging or herniated disc.
Dr. Braddock lives in Van Alstyne with his wife Amy & their 4 happy, healthy kids; Savannah, Hudson, Maddox & Cora.
Dr. Alex is from Cherokee, a small town in Oklahoma. As a lifelong athlete, sports have always been a passion of his. He had the opportunity to play football in high school as well as collegiate level. During his time at Northwestern Oklahoma State University he considered the pre-med track, but the idea of sick-care and bandaging conditions with a pill never sat right with him. It wasn't the choice he made in his own care, so why would he prescribe this model to his patients? Not long after, the field of chiropractic would find it's way into his life and introduce him to a patient care model he could truly align himself with. He quickly fell in love with the field and applied to Parker University in Dallas, Texas where he became proficient in all aspects of patient care and management to ensure he is able to serve a wide variety of needs. You can be sure that you are in good hands with Dr. Alex and he is excited to serve and empower you along your journey to health and wellness here at Braddock Chiropractic.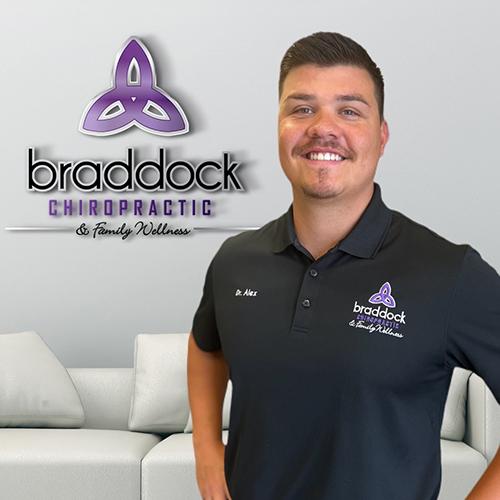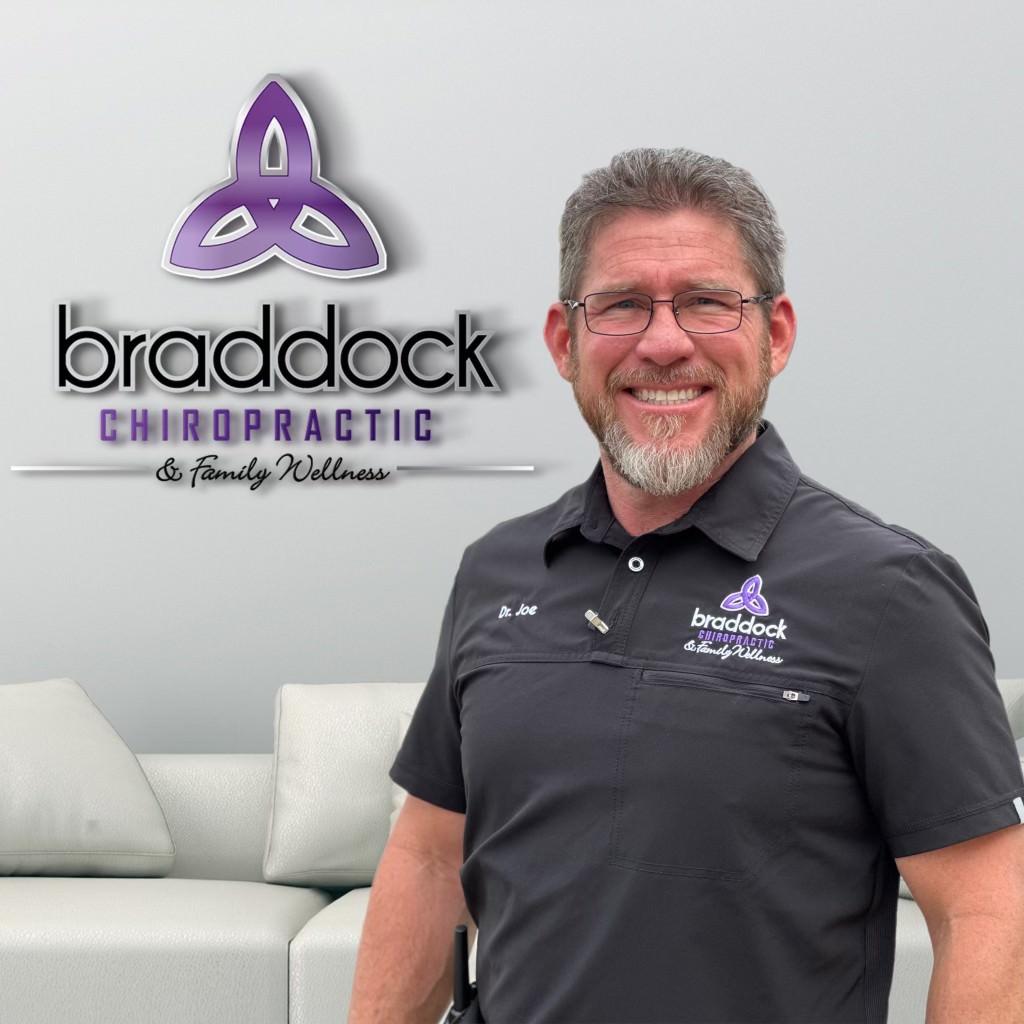 Dr. Joe Zellars graduated from Parker University in Dallas Texas with a Bachelor of Health and wellness and of Human Anatomy, along with a  Doctor of Chiropractic. He resides in Rockwall Tx where he has lived for 33 years. He raised his children there and they are now living their best life in Rockwall as well. Joe enjoys his favorite hobby of shooting Long range and reloading ammunition. His other hobbies include fishing, hunting, working out every day, and mountain biking. In his spare time he loves to serve his community and the church. He attends church at  Redeemer in Downtown Rockwall. He got into Chiropractic because he has always had a knack for getting folks to do what is best for them. He loves to help people! Chiropractic was a perfect fit!! Loving service is his first technique. 
Jenna is the office manager and Chiropractic assistant to Dr. Braddock.She has been with the clinic for over 10 years. She is the nutrition guru of the office and she knows everything there is to know about diet, supplements, herbal medicine, essential oils and natural remedies. She married her husband Brett in 2012 and they have an adopted daughter named Mattie and twins, Brice and Blair, born in 2018.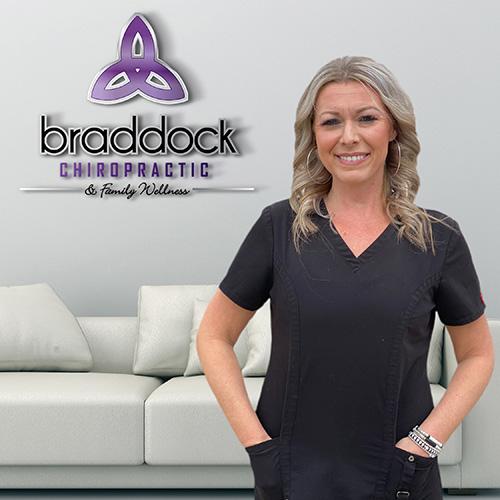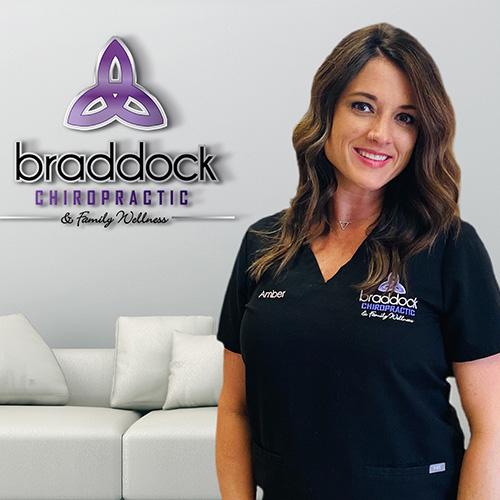 Amber is our chiropractic assistant. She joined our team in September 2020 . Amber has lived in the Grayson county area for 20 plus years and has worked in the health and services field for over 17 years. She has one daughter Hailee , who is a student at Oklahoma State University . Amber has always had a passion for health and wellness and she is eager to get to assist in providing excellent care to our patients. We look forward to you getting to know her!

Aspen is our amazing SoftWave technician. She has lived in Collin county for most of her life, and loves seeing patients have great results with our SoftWave Therapy!
Aspen was recently engaged to her boyfriend of four years and lives in Anna with her family! She enjoys an active lifestyle with her many pets and looks forward to every new patient!